On a 'normal year'…..over 750 District Governors from around the world gather at the International Convention to be formally sworn into office by the International President. This year, it was to take place in Singapore! However, we know, there is nothing 'normal' about this year and that did not happen.
So instead, Lions Club Inc. arranged a 'virtual swearing in' ceremony for the incoming governors. In countries all around the world, in a ceremony translated into nine different languages, the governors, including our own Steve Lacey, were sworn into office.
We wish you the best this year District Governor Steve!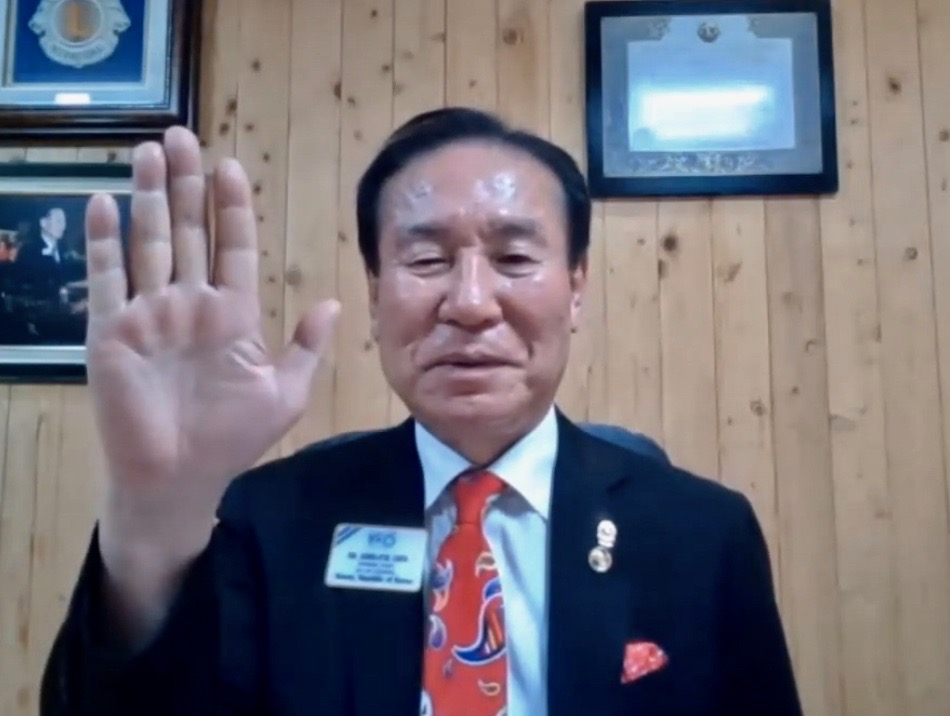 To view the swearing in ceremony by President Choi click here